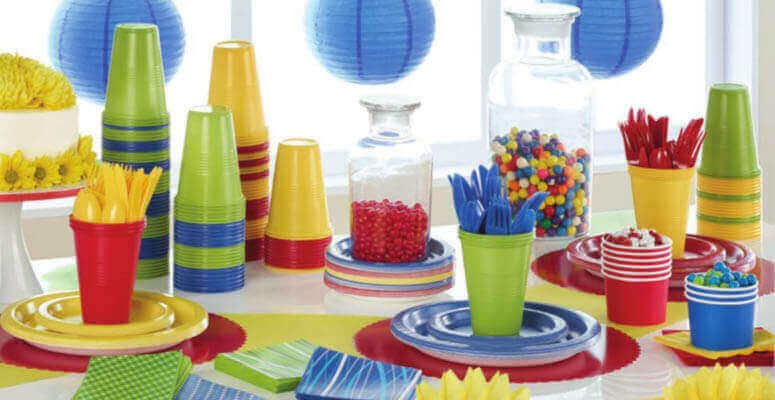 Everyone loves a party - which is why we throw them at every opportunity. Holidays, birthdays, retirements, and baby showers fill up our calendars faster than we can say "Congratulations." However, if you buy your party accessories wholesale, you can be ready for any occasion.
Endless Opportunity
At Warehouse 115, we have some of the best discount party supplies on the market, affordably priced and ready to ship to your door. We have balloons, party hats, plates, and cups - all quality products that will really make your party a memorable one.
If you're throwing a wedding anniversary luau, a college football championship celebration, or a spooky Halloween dinner party, we've got you covered. Order from Warehouse 115 and save more on the best wholesale party supplies, bulk products, and more.
Stress-Free Party Prep
Planning an event can be challenging and exciting, but it doesn't have to be stressful. When you shop for party supplies in wholesale quantities, you can save on festive decorations, birthday party gifts, and many other items. At Warehouse 115, we pride ourselves for being among the nation's premier wholesale party supply distributors out there today. Our shipments are reliable, too - most orders are shipped in 5 to 7 business days! We strive to provide quality products and quality service, so shop with us today and save more on high-quality party supplies.
With just one order, you can be prepared for any parties that you or your customers have planned. Warehouse 115 is ready to fulfill your order, and our customer support team is here to answer any questions you may have. Contact us today at (678) 961-4606 (M-F 8:00am -6:00pm EST) or reach us online at hi@warehouse115.com if you'd like to learn more about our wholesale party supplies.